Brazilian Jiu-Jitsu is mostly male dominated. However, this martial art is starting to see more and more female Jiu-Jitsu stars from Kyra Gracie to Mackenzie Dern. Also, more local Jiu-Jitsu Academies are starting to have more women in the classes than ever before. What was once thought to be an intimidating setting, has become a very comfortable setting. As  this great Jiu-Jitsu education is starting to occur everywhere, people are starting to see that everyone from young to old, weak to strong, skinny to fat and male to female are participating in Jiu-Jitsu.
Check Out Our List of Female Celebrities / Actresses that do Brazilian Jiu Jitsu
This post began as a list of 5 female celebrities, but since starting this post, more and more female celebrities have found just how great Jiu-Jitsu is – not only for self defense, but also as an amazing workout. So we are continuing to add to this list. If you are trying to get your female friends or significant other's onto the mat, then share this post with them. Hey… if Naomi Watts is doing Jiu-Jitsu, then why aren't you! As as they say in Jiu-jitsu… Oss.
Milla Jovovich
Model turned actress Milla Jovovich, who is probably best known for the Resident Evil franchise spends her time between Los Angeles and New York. This woman does it all, aside from being a model and and actress she also sings. She's fluent in English, French and speaks Russian.
And how does she stay in shape? She meditates and does Yoga. She has been practicing Jiu-Jitsu for some time, although it is unknown who her brazilian jiu-jitsu instructor is. But she probably takes privates. Another interesting note is that she is an advocate for the legalization of weed. I wonder if she's trained with Eddie Bravo high?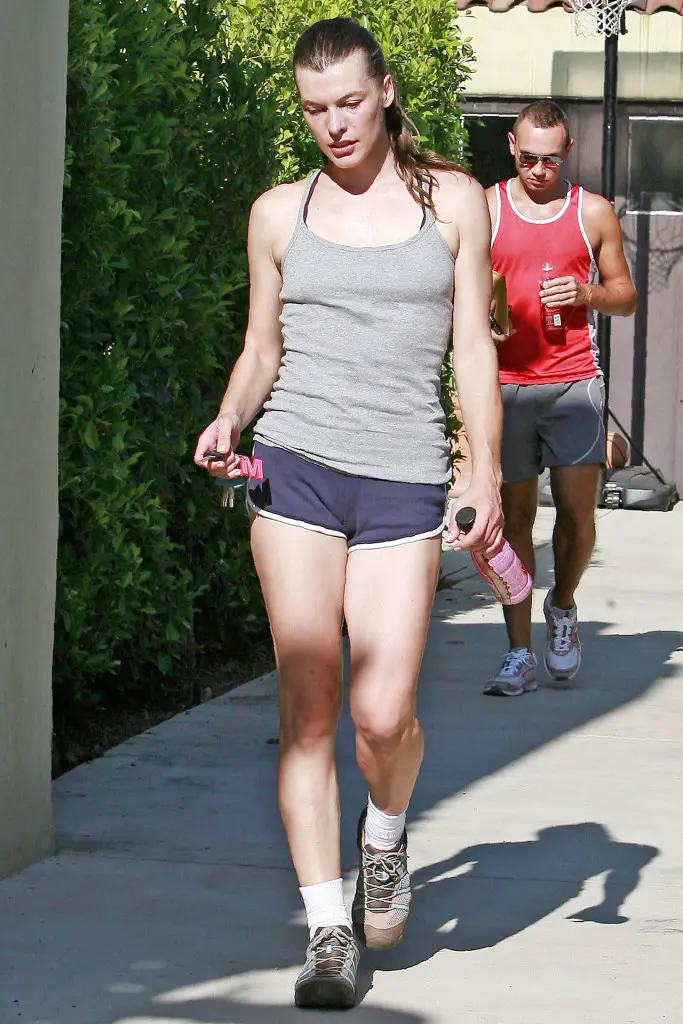 Naomi Watts
Naomi Watts, who scared us all in THE RING franchise, can probably scare a lot of people on the mats. Naomi got started early in the world of martial arts. She  competed in amateur Judo championships from 1989 to 1992, which lead for a great base for Brazilian Jiu-Jitsu (just ask Ronda Rousey!).
She currently trains regularly in Jiu-Jitsu. She also does yoga,  meditates and does a special type of fusion group class to stay in shape. She's married to Liev Schriber and we wonder if she uses him as her sparring partner? Unfortunately, Naomi and Liev tapped out in 2016 and ended their relationship.

Teri Reeves
Teri Reeves who has been on several TV shows but is probably most widely known on the the TV show Chicago Fire, trains regularly in Brazilian Jiu-Jitsu. She has mentioned in the past that she trains four times a week at the Gracie Barra in Encino California, where she currently holds a Purple Belt.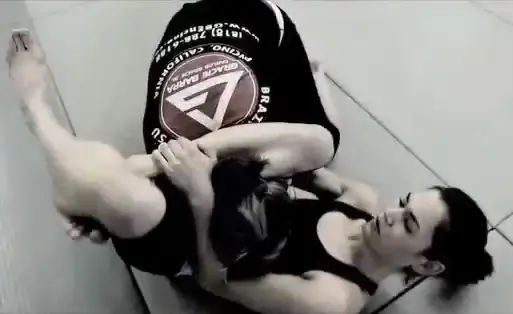 Adrianna Palicki
Adrianna Palicki who was a regular on the hit show Friday Night Lights got a taste for BJJ. So this may be a little bit of a stretch, as Adrianna had to learn some Jiu-Jitsu moves for her role in the Keanu Reeve's movie John Wick. In fact they all had to learn a bit of Jiu-Jitsu. Adrianna has a very athletic background since she ran track and played basketball in high school. Hopefully, we will be seeing more of her on the mats.
Check out the video below where Adrianna is talking about her use of Jiu Jitsu in the film.
Eve Torres
This may not come as a surprise to many of you Jiu Jitsu fans. But if you have been living under a rock, then we will introduce you to our 5th female Jiu-Jitsu Celebrity – Eve Torres. She's a former WWE Divas Champion and in Scorpion King 4. She has the benefits of daily and private instructions as she is married to Rener Gracie.
You can also find Eve teaching the Women Empowerment Program at the Gracie Academy in Torrance, California.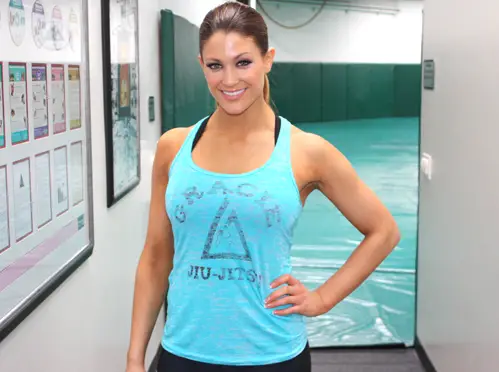 DEMI LOVATO
Demi is a singer with many popular songs. She started on the Disney Channel and quickly rose to fame with a string of top 10 hits. We began to get a glimpse of her fiery personality when she was a judge, alongside Simon Cowell, on the short lived X Factor.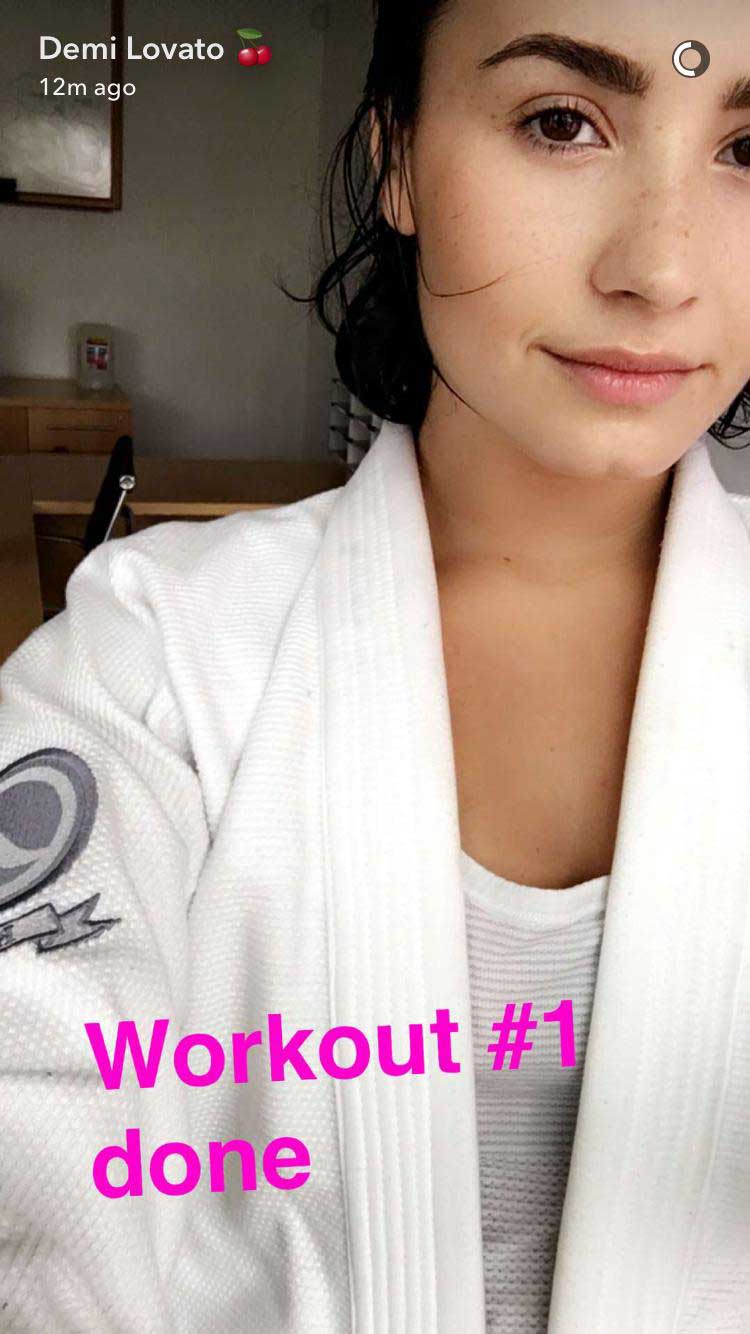 She can be seen at many UFC events, so it's no surprise that she is training in Brazilian Jiu-Jitsu. Demi's workout ethic can be seen in the way she has gotten in shape within the last few years, and we are almost positive that a lot of this can be attributed to her training in Brazilian Jiu Jitsu.
She has been seen training under Orlando Sanchez, who owns both Gracie Barra Pasadena and Gracia Barra La Canada-Flintridge. And her training doesn't seem to be a one time fluke, as she has also been spotted visiting Renzo Gracie's academy in New York. It seems she has caught the Jiu-Jitsu bug!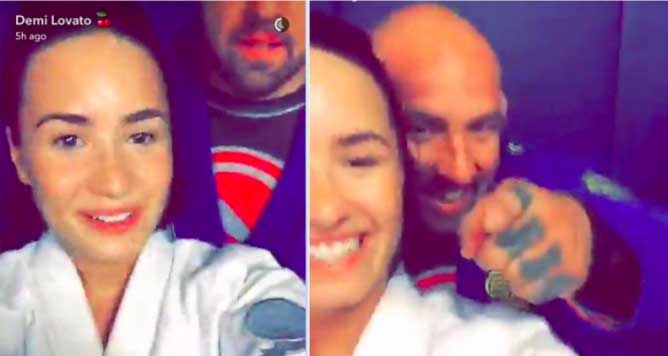 REBEL WILSON
Rebel Wilson got her big breakthrough in the hit movie Bridesmaids. Since then, she's made plenty of us laugh. She's funny and has a great attitude. In fact she was seen with her friend going into a Jiu-Jitsu Academy on Saturday morning. We were able to identify this academy as none other than the Gracie Academy in Beverly Hills.
And this is what we love about Jiu-jitsu. It doesn't matter what the shape or size you are. Wether you are male or female, everyone is welcomed into this martial art with open arms. We guarantee that she had a positive experience. Especially since the instruction level at the Gracie Academy in Beverly Hills is top notch as it is lead by Ryron Gracie.
MARGOT ROBBY
Margot Robbie with her Jiu Jitsu teacher doing stunt training to prepare for the role of Harley Quinn! pic.twitter.com/b6aODj0gPA

— best of margot (@bestofmargot) August 9, 2016
Sometimes preparing for movie roles isn't just learning your lines. In fact, bombshell Margot Robby took it all the way preparing for her role as Harley Quinn in the movie Suicide Squad. Margot, another Aussie, is used to hard work. Don't let her amazing good looks fool you. At the age of 16, she worked 3 jobs to make ends meet for her family.
And her hard work translated to later in life. She says she spent 3 times a week training Jiu Jitsu to prepare her. In fact, she did all the stunts herself.
MILLIE BOBBY BROWN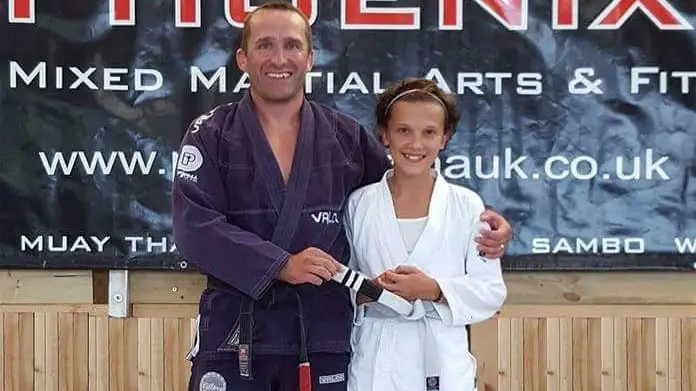 Many of us know her as Eleven from the hit Netflix original series Stranger Things. Born in Marbella, Spain, Milli grew up in England and currently lives in England and Los Angeles. She loves sports, in fact is a big soccer fan with Liverpool FC being her favorite team.
Millie trains at Phoenix BJJ in England under black belt Trevor Chamberlain. Last we heard, she was a blue belt and can't wait to see her progress throughout her Jiu Jitsu career as she is very athletic and technical. Maybe she can teach us how to use the super powers she uses on Stranger Things to submit people.
ASHIKO WESTGUARD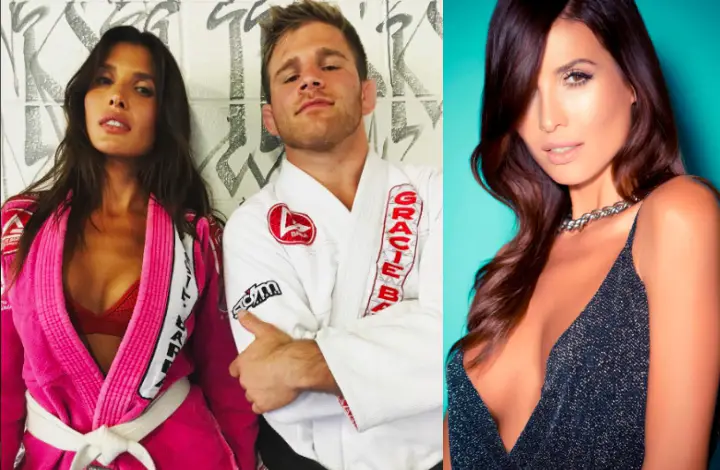 Model and actress Ashiko Westguard trained with AJ Agazarm over at Gracie Barra Pasadena. Ashiko is from Canada and is of Czech and Norwegian descent. We are not sure if she is still consistent in her training, but we sure are happy that she hit the mats.
Also, looking at her BJJ attire, we aren't sure many people would be able to focus during sparring matches.
Are we missing any other female celebrities who practice Jiu-Jitsu?
Please feel free to share this post by scrolling to the beginning and sharing on your favorite social platform. Thank you!
Scarlett Johansson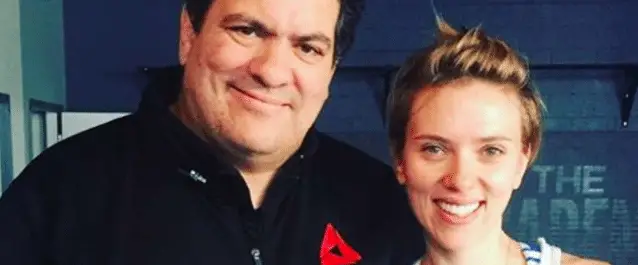 Scarlett decided to take up Jiu-Jitsu when preparing for her role in Marve's Black Widow. Aside from BJJ, Scarlett is very active as she took up other fitness activities and even boxing and MMA.
Gisele Bündchen
Gisele was one of the highest paid Brazilian fashion models. Aside from also having been a Victoria's Secret Angel, she was also an actress on Taxi and The Devil Wears Prada. Today, many people know her as Tom Brady's wife.
Tori Spelling
Many people remember Tori as Donna from Beverly Hills 90210. Tori got into BJJ through her kids and has been seen taking classes from Jean Jacques Machado.