Jiu-Jitsu tournament events such as Metamoris and the Eddie Bravo Invitational are fantastic. We love how they don't focus on the point system and the matches are geared towards the submission. Even though there have been some great matches, we here at Jiu Jitsu Central would like to propose what our dream line-up would be for our first Jiu-Jitsu Central Invitational.
Dream match ups are a great topic among some of the best bjj forums on the internet. So why not list our own?
Of course, it wouldn't be easy getting the names below, so if Ralek Gracie and/or Eddie Bravo want to take our ideas below – go for it. In fact, we could host it at one of the best Jiu-jitsu Academies in Los Angeles!
Below is the 5 match line-up for our dream Jiu-Jitsu Central Invitational tournament:
MATCH 1 – ANTHONY BOURDAIN VS ED O'NEILL
To open up our tournament, we want to start with a playful match up. Anthony Bourdain has gotten very serious with his Jiu-Jitsu training. Officially, he's a blue belt under Igor Gracie. He's hooked on Jiu-Jitsu, thanks to his his wife, Ottavia Bourdain, who also trains.
Many of you know that Ed O'Neill (or as many people still remember him, Al Bundy) is a black belt under Rorion Gracie. He's been training with Rorion for over 18 years.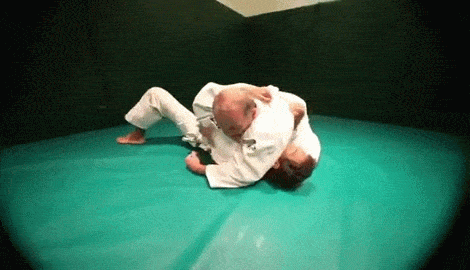 So why do we like this match-up? Even though Bourdain is a blue belt, he's about 10 years younger than Ed. Anthony has the advantage that his wife also trains Jiu Jitsu, so he gets to practice at home. Anthony regularly visits Jiu Jitsu schools while he is traveling, whereas Ed continues to take privates. There is something to be said about training with different opponents and body types.
Even though we believe Ed would submit Anthony Bourdain, we do think it would be a very interesting match up to see how a more experienced older belt, takes on a slightly younger opponent.
MATCH 2: RONDA ROUSEY vs. MICHELLE NICOLINI
Despite having loss to Holly Holm, Ronda is an amazing athlete and ferocious competitor. She is outspoken, which turns many people off. But that has also lead to her success, because it gives her confidence. In typical Ronda Rousey fashion, at one point she said she could beat any female Jiu-Jitsu practitioner in gi or no-gi. It didn't take long for the female Jiu Jitsu champs to respond. One of them being Michelle Nicolini.
Michelle is a decorated Jiu Jitsu fighter. She's a black belt under Robert Drysdale and has won several major tournaments including ADCC. She's no joke.
Ronda is a black belt in Judo and trains regularly with Rener and Ryron Gracie. We know she can hold her own, because we have seen her spar with BJ Penn where she holds more than her own in that sparring match.
MATCH 3) EDDIE BRAVO vs. ROYCE GRACIE
Eddie Bravo, the bad boy of Jiu-Jitsu, is someone we believe has actually done more good than bad. Sure he smokes a lot of weed. But who cares? Well… Royce Gracie does.
Eddie is renowned for beating Royler Gracie in Abu Dhabi in 2003. This was big. It was the first time an American Jiu Jitsu practioner had beaten Royler. Not only that, but Eddie was a brown belt. Eddie knew this was big, and he milked it for everything it was worth. Rightfully so. Eddie's specialty is no-gi, and he is very outspoken about this.
In 2014, Jiu-Jitsu maniacs were lucky enough to witness the rematch between Eddie Bravo and Royler Gracie. And although it was determined a draw, Eddie did dominate that match using his tricky electric chair technique. However, maybe even more interesting than this match, is what happened afterwards in the locker room.
Royce went to the locker room, where Eddie Bravo was throwing up, and starts arguing with him. Royce told Eddie he didn't like what he said about his family throughout the years. And Eddie starts yelling back at Royce until Jean Jacques Machado intervenes.
Who else would love to see this match up?
MATCH 4) SPENCER PRATT AGAINST ASHTON KUTCHER
Spencer Pratt, most known for being on MTV's The Hills, and Heidi Montague's husband, trained at Rickson Gracie Academy. Even though he has that bad boy persona, he did show a softer side to him in Marriage Boot Camp, where he actually took one of the other Marriage Boot Camp guests on a Brazilian Jiu Jitsu date. He's been training for years and there is even footage of him competing in a tournament.
The reason we like this match up is because Spencer Pratt actually called Ashton Kutcher out. In fact, he wanted to be placed on a Metamoris card. Check out the tweet below:
https://twitter.com/MetamorisPro/status/459032501789265920
This would be a great match, because Ashton Kutcher has been training for several years and is a purple belt under Rigan Machado. He also has a wrestling background so he could probably get Spencer to the mat.
MATCH 5) MAIN EVENT – RENATO LARANJA vs. NATE DIAZ
And for our main event. We have two very entertaining characters. On one hand, we have Renato Laranja, who at one time was an undefeated 27x champion. He probably has more titles under his belt by now. He got his black belt in 4 years and there is footage of him easily defeating Eddie Bravo. Renato has a huge Brazilian Jiu Jitsu following, and that's because he tells it as it is. There is no filter to this man.
As many fans as Renato has, Nate Diaz isn't one of them. There was a very awkward confrontation between the two of them at a conference.
Nate as we all know is an impressive UFC fighter. However, his Jiu-Jitsu is also top notch, being a black belt under Cesar Gracie.
This would be one of the most entertaining fights of our Dream Jiu-Jitsu Central Invitational. Security guards would have to be placed at a close distance to this match in case Nate decides to throw a punch.
If you like our new tournament idea or want to see different types of Jiu-jitsu match ups, let the Brazilian Jiu Jitsu community know!