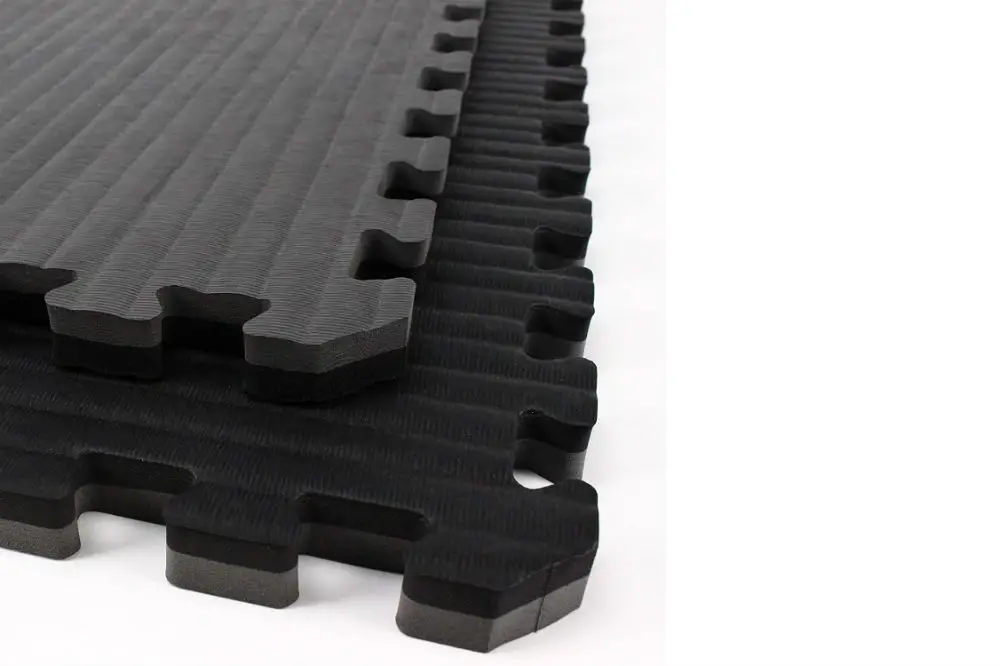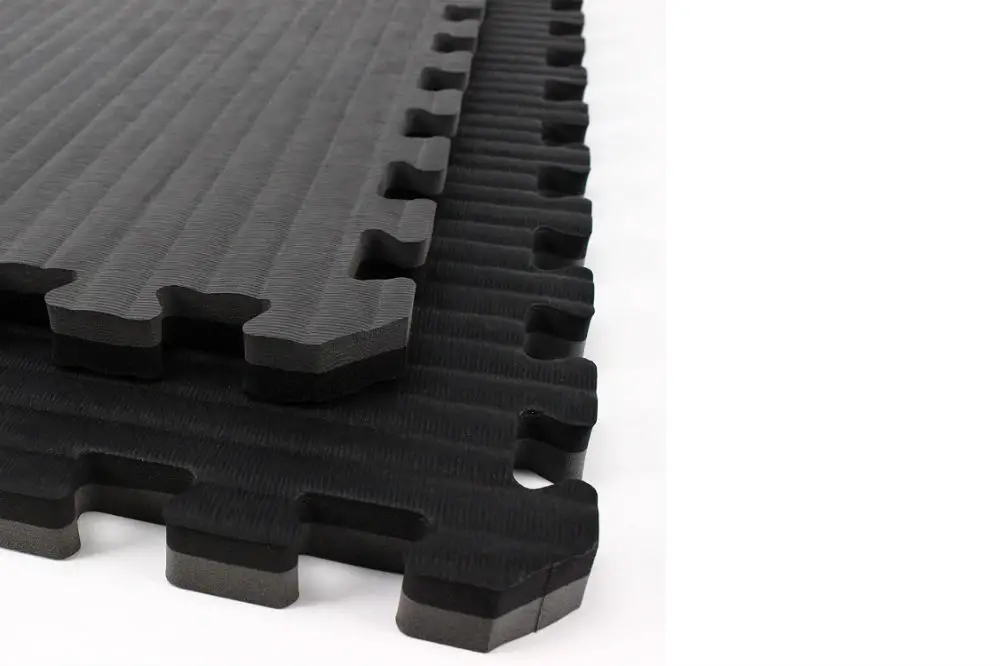 The best thing you can do when you want roll or practice any sports activities at home or in any indoor environment is to choose the ideal mats for the floor. Not just for looks, but it's also important for safety and to prevent injuries. If so, you should definitely check out the Tatami Foam Tiles from IncStores as they are made from very good quality materials and will offer the best quality comfort for your sports activities including jiu-jitsu.
Many professionals involved in martial arts and gymnastic activities prefer to use these types of mats for their indoor area. The great thing is that they not only work for BJJ, but you can also use them for a home gym and even practice cardio and aerobic exercises on the floor. They come in several colors, so you can easily get them in reversible colors which will make it possible for you to change the look of the space whenever you get bored of the same look in your indoor area.
Since the edge pieces are detachable, you can choose any tile for the corners and border region. The design possibilities are endless. The company also offers a 1 year limited warranty on these products so you can expect the best performance out of them.
The products are made from non-toxic and high density foam that will offer the best comfort for your practice sessions. The manufacturers also use the latest technology to manufacture these products using non recycled and lightweight materials.
Features
The advantage of using the lightweight Tatami Foam Tiles for your indoor area is that you can comfortably begin your training sessions without the risk of any injury. Of course, it's also ideal if you have proper training safety gear such as headgear and pads. It is ideally suited for activities that require a lot of bouncing on the floor and you will get the best comfort for the practice sessions. However, it also does help to wear knee pads to prevent injury if you are going to be doing a lot of takedowns.
Each tile measures about 24 inches x 24 inches x 19mm
Offers good quality shock absorption, which is suitable for mma, jiujitsu and gymnastic activities
The tiles are completely waterproof and easy to maintain
It is made from closed cell EVA foam
It is very light in weight and easy to carry
Provides a safe environment to practice martial arts
Pros
Offers good value for money in the long run
The lightweight design makes it easy to carry them to any location
Very easy to install and you can get it done in quick time
Ideally suited for martial arts and gymnastic activities
Reduces the risk of injury due to excellent shock absorption features
Cons
Cannot be easily installed on slippery surfaces
You have to be careful with sharp objects as it can damage the surface
Summary
You can comfortably place the Tatami Foam Tiles on different types of flooring and continue to enjoy your training sessions indoor. They are easy to move around so you don't have to have the hand strength of a giant to re-arrange these. Grab your gi with compression shorts underneath, and you now have a cool mini jiu-jitsu studio at home. When you have a slippery surface, it is a good idea to use another mat that will grip these tiles in a proper way.
Don't worry about the durability factor as these products are made from the best quality materials. It offers superior quality and you can easily join different pieces due to the excellent design of the tiles.
The reversible color option is yet another advantage which will allow you to change the outlook of the space in quick time. You don't need to worry about the maintenance aspect as it is very easy to clean these times. It is also waterproof and you need not have to worry about sweat falling on the floor during your practice sessions.
It is excellent when it comes to absorbing the shocks and you can use them for jiu-jitsu, wrestling, gymnastics, yoga, and other fitness activities. There is no risk of injuring yourself while practicing these fitness activities indoors when you use such mats at your place. It also provides good insulation from the cold floor and you can work out barefoot on the mat without any problems.
Comparison
When you compare Tatami Foam Tiles from IncStores with other products like We Sell Mats folding mats, you will notice that they come in a set of different panels and it is not possible to use them in individual tiles. However the Tatami Foam Tiles from IncStores is available in specific individual tiles that can be locked to other tiles and this will allow you the flexibility to install them to the perfect size of your choice.
You don't need to compromise depending upon the availability of the panel size in this manner. In the same manner, the Total Connection Company mats come in a rolling mat format and you will only get them in a specific size as designed by the company.
However, the Tatami Foam Tiles from IncStores will allow you to choose individual mats according to your specific requirements and you will be able to install them in any size of your choice.
Verdict
When you consider the overall features of Tatami Foam Tiles from IncStores, you will notice that it offers the best value for money and lasts for a long duration without any hassles. Many people even use them in the camping trailer and this provides good cushioning effect in the entire space.
It is also very easy to install these tiles in your place and you can do it yourself without any problems. You should, however ensure that you do not use sharp objects on the mats as it can spoil the surface.
However, you will not have any issues with using the regular shoes and other things made for sports activities. When you install such tiles in your gym and other areas, your customers will be very much impressed with the facilities in your place and they will be able to work out in a comfortable manner.
Even professional gymnasts use such tiles in their indoor practice areas to get the appropriate shock absorption features. This will help them to practice without taking any risk and it will also help them to improve their performance by a huge margin.
In the same way, martial arts enthusiasts will benefit a lot by choosing such tiles for their practice areas. It is especially helpful for professionals as they tend to work out for a long duration in such places.
Having such tiles in your home will make sure that even elderly people can work out in a safe environment without risking any injury. You will also have a comfortable place to practice yoga and other gymnastic activities by using such tiles.