Welcome to Jiujitsu Central, a site dedicated to Brazilian Jiu-Jitsu
Thanks for stopping by! Browse through our directory of FREE online jiu-jitsu videos and techniques. We sort through all the hundreds of BJJ YouTube and organize the ones we feel are the best. Also read our fun articles on BJJ Entertainment, gear reviews and more. Please come back soon as we constantly add more jiu-jitsu videos to the site. And if you love Jiu-Jitsu as much as we do, shoot us an email to write an article on our site.
Don't forget to check out our blog to read fun articles about Jiu-Jitsu.
No Results Found
The page you requested could not be found. Try refining your search, or use the navigation above to locate the post.
LATEST JIU JITSU TECHNIQUES
Staying mounted using your deep hooks on your feet. As your opponent starts to push you and roll you, you counter their weight and switch the hooks on your feet. Taught by Ralek...
read more
Injuries in Jiu Jitsu are not only limited to having dislocations, fractures, bruises, damaged and sore joints, and more. While you do all the necessary means to keep your training and competitions smooth and safe, you can't deny the fact that one of the few things...
read more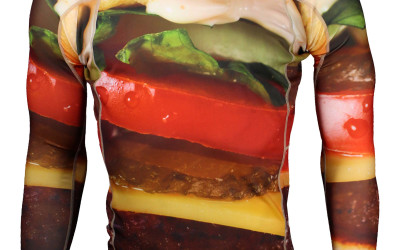 Many academies make their students wear their own gi's. However, a lot of times, you have the option of wearing your own unique rash guards. And if you train at a no-gi school, then you probably have several rash guards that you rotate with during the week. In no-gi...
read more
Finding the best spats for Brazilian Jiu Jitsu is not actually as difficult as finding the best gis, but spats have been slowly taking its own place in the market as demand increases among individual practitioners. Others refer spats as the man's leggings or some...
read more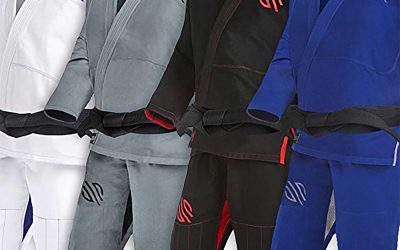 If you are a devoted Jiu Jitsu practitioner, you might also love the idea of collecting the best BJJ competition Gis to suffice what you exactly need for training and competitions. Unlike many other combat sports, Brazilian Jiu Jitsu is highly regarded in the world of...
read more
The art of Jiu-jitsu is designed for everyone, for the beginner, kids, females or anyone that is interested in learning self-defense or participating in competitions in a fun and safe environment. The returns of studying Jiu-Jitsu are immeasurable. Students of...
read more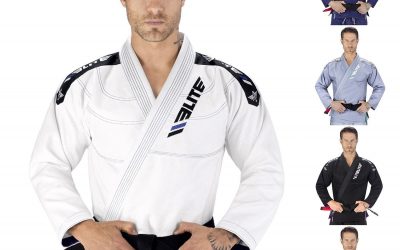 Just like many other sports enthusiasts who exert an effort to maintain their respective sport hobbies, as a Brazilian Jiu-Jitsu practitioner, you might as well be thinking of making this combat sports hobby on point by keeping a track of the latest BJJ Gis in the...
read more