Welcome to Jiujitsu Central, a site dedicated to Brazilian Jiu-Jitsu
Thanks for stopping by! Browse through our directory of FREE online jiu-jitsu videos and techniques. We sort through all the hundreds of BJJ YouTube and organize the ones we feel are the best. Also read our fun articles on BJJ Entertainment, gear reviews and more. Please come back soon as we constantly add more jiu-jitsu videos to the site. And if you love Jiu-Jitsu as much as we do, shoot us an email to write an article on our site.
Don't forget to check out our blog to read fun articles about Jiu-Jitsu.
No Results Found
The page you requested could not be found. Try refining your search, or use the navigation above to locate the post.
LATEST JIU JITSU TECHNIQUES
It's always great to review a basic armbar from the mount. In this video, Firas from the Tristar Gym shows some great details in securing the arm. He makes sure his chin is tucked in and that he is putting a lot of pressure with his thigh on the opponents body. Then...
read more
Aside from gis in the Brazilian Jiu Jitsu, martial art mats are one of the essentials to give you the perfect platform for your training sessions. If the combat sport you are into requires ground fighting, grappling, and intense rolls on the mats,  you will probably...
read more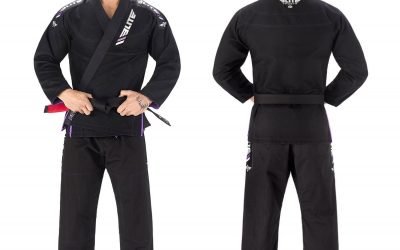 Like many other combat sports that need whole body uniforms for training and comes with different sizes depending on the body types, Brazilian Jiu Jitsu also has its own size chart for individual practitioners to choose from. While the size chart comes with variety of...
read more
Whether or not you have the interest to learn any types of martial arts, safety comes first. One of the reasons why combat sports require intense and thorough training for individuals who are planning to add it on their list of favorite hobbies is to avoid getting...
read more
The Venum Challenger Pro backpack comes into view with several features ensuring the quality of the product in general. Before we start discussing about the list of benefits and advantages you can get from purchasing this backpack, it's also best that you also know...
read more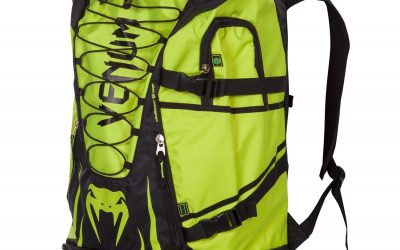 Are you getting ready for next year and almost done setting up your 2018 gym calendar? Or you might be planning to start the year with squeezing in a few trips before going back to work. If your answer is yes, you might also be looking for the best backpack buddy that...
read more
As the circle continues to grow large in the industry of Brazilian Jiu Jitsu, finding the best BJJ gi in 2018 or in the next few years might be a tricky hunt for many enthusiasts, who love the idea of collecting the best gis for training and competitions. The list...
read more